Hey! I'm Stop #13 on this crazy train!
Here's my template
for you. It's on 4shared site. Life has been uber Crazy this week and today was icing on the cake. Who's cake you might wonder? Probably, Wendy's cake since it is HER BIRTHDAY!!! Whoot! So in honor of her big day, she has her store on sale for 34% off.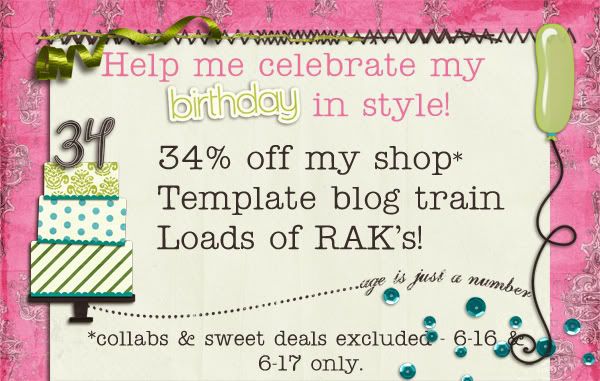 Your
next stop
on the blog train is here. If you get lost...
go here
.
Here's a full list for you:
And if you missed any of the other stops here is a complete listing: